Richard A. Hazzard, Esq.
Attorney at Law

Tel: 201.862.9500
|
Email:
rhazzard@janmeyerlaw.com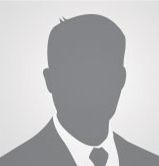 Mr. Hazzard practices real estate law for Jan Meyer and Associates. Mr. Hazzard represents clients in all aspects of commercial and residential real estate transactions.
Mr. Hazzard is also a certified High School teacher and taught for many years in the Newark School system. Prior to that, Mr. Hazzard served our country as a Staff Sergeant for the United States Air Force and Air National Guard. A multi faceted personality, Mr Hazzard is also a very talented musician.
Mr. Hazzard is a graduate of Setan Hall University School of Law, Newark NJ.