Noah Gradofsky, Esq.
Attorney at Law

Tel: 201.862.9500 ext 209
|
Email:
ngradofsky@janmeyerlaw.com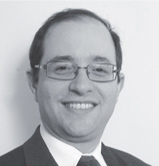 Mr. Gradofsky is a senior attorney at Jan Meyer and Associates, with a specialized focus on subrogation issues.
Mr. Gradofsky authors the Guide to Recovery of PIP in New York and Guide to Recovery of PIP in New Jersey for the firm's website and has participated in training subrogation adjusters to recognize files where PIP may be recoverable. Mr. Gradofsky is a member of the National Association of Subrogation Providers (NASP) and a contributor to NASP's "Subrogator" magazine.
Mr. Gradofsky successfully argued before the Appellate Division in the reported case of Drive N.J. Ins. Co. v. Gisis, 420 N.J. Super. 295 (App. Div) certif. denied, 208 N.J. 599 (2011), which established that vehicles that voluntarily carry PIP coverage are subject to PIP recovery in New Jersey.
Mr. Gradofsky earned a joint Bachelors' degree in Political Science- Economics and Talmud from Columbia University and the Jewish Theological Seminary. He earned his Juris Doctor from Rutgers University School of Law - Newark. Mr. Gradofsky is admitted to the Bar in New York and New Jersey.