Michael J. Feigin, Esq.
Of Counsel

Tel: 201.862.9500
|
Email:
mfeigin@janmeyerlaw.com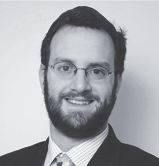 Michael J. Feigin, Esq., is of Counsel for The Law Offices of Jan Meyer and Associates. P.C.. Mr. Feigin specializes in all facets of intellectual property law, including trademark and copyright prosecution. Mr. Feigin has successfully prosecuted until issuance over six dozen patents in fields ranging from computer science to chemistry to the mechanical arts. A recognized expert on the topic of patent and trademark prosecution, Mr. Feigin is a regular speaker at continuing legal education seminars.
Mr. Feigin earned a Bachelors' degree from Rutger's University, and a Juris Doctor from Seton Hall University. He is admitted to the bar in New York, New Jersey and the U.S. Patent Office.