Jan Meyer, Esq.
Founder and senior counsel

Tel: 201.862.9500
|
E-mail:
jmeyer@janmeyerlaw.com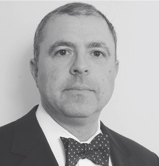 Our founder and senior counsel, Jan Meyer, Esq., has extensive experience in subrogation law, civil and complex commercial litigation as well as real estate law. In addition to representing his clients and managing the day-to-day operation of the firm, he is a frequent speaker on the subject of Insurance issues, subrogation and international business law, particularly as it relates to the introduction of foreign companies into the US and US companies into foreign markets.
Mr. Meyer has tried many cases before many courts, both Jury and bench trials.
Prior to beginning his legal career in 1994, Mr. Meyer ran his own commercial enterprise-an experience that has made him particularly effective representing commercial clients.
Mr. Meyer was a former member of the Board of Directors and the general counsel for TDC Carrier Services USA, a subsidiary of a Danish-based telecommunications corporation, a former member of the Board of Trustees for Barnert Hospital in Paterson, NJ, a board member for a private international real estate company, a vice-chair of the Teaneck Zoning Board of Adjustment and an active member of the Bergen County Bar Association. Mr Meyer is also involved as a volunteer in providing local ambulance services on a weekly basis and is a New Jersey licensed EMR.

A native of Denmark, Mr. Meyer speaks seven languages and has an advanced degree in business from a renowned European business school as well as his Juris Doctor. Mr. Meyer is a member of the Bar admitted to practice before courts New York, New Jersey, District of Columbia, U.S. Supreme Court, U.S. Court of Federal Claims, U.S. Court of Appeals for the Armed Forces, and the U.S. Court of Appeals for the Federal Circuit.