Steven G. Kraus, Esq.
Senior Of Counsel

Tel: 908-561-4240
|
E-mail:
steven.kraus@subrogationlawyer.com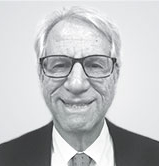 Steve joins Jan Meyer and Associates as Senior Of Counsel. He has devoted his practice to insurance subrogation and related coverage issues for over 35 years. He founded one of the first subrogation focused law firms. He has extensive experience with PIP reimbursement claims, workers compensation liens, concurrent coverage issues, auto, property and products liability subrogation.

He represented insurance carriers in two reported cases that continue to govern New Jersey subrogation law; IFA Insurance Company v. Waitt, 270 N.J. Super. 621 (App. Div. 1994), cert. den. 136 N.J. 295 (1994) which established the rule that PIP reimbursement claims are paid from a tortfeasor's liability policy limits and not, as under New York law, a separate No-Fault limit. Continental Insurance Company v. McClelland, 288 N.J. Super. 185 (App. Div. 1996) which established the principal that a workers compensation carrier could only recover a workers compensation lien when the injured worker's injuries met the threshold of that worker's personal auto policy. Steve obtained the National Association of Subrogation Professional's CSRP designation with the first class of subrogation professionals.

He received his B.A. from Brandeis University in Waltham, Massachusetts, his J.D. from Rutgers Law School, Camden, New Jersey, an M.A. from the Rutgers Graduate School - Newark, New Jersey and an LL.M. in Insurance Law from the University of Connecticut Law School. He was a judicial law clerk for the Hon. Charles A. Rizzi, Sr., A.J.S.C., Superior Court of New Jersey, Camden and Gloucester Counties. He has mentored and encouraged a number of his legal assistants in advancing their careers. He often fields subrogation questions from attorneys and adjusters against and with whom he has handled cases.

Steve has lectured on New Jersey subrogation for carrier in-house subrogation training, continuing legal education seminars, NASP educational sessions, and webinars. He is admitted to practice is New Jersey, New York and Pennsylvania.